Online Coaching and Phone Counseling
ONLINE COACHING
If you are seeking ongoing support for your growth process, email and phone coaching is available. I assist people with developing energy awareness for personal healing, or in the contest of training to become an energy healer. I offer a series of exercises, practices and meditations to help you get grounded, clear your charkas, and step into an empowered life.
ONLINE PRIESTESS TRAINING
Long-distance assistance is available for women developing their skills as a priestess. Coaching is available for working with the goddess and the spirit world, as well as facilitating group ceremony.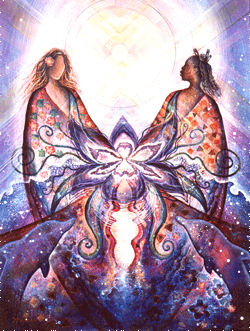 MYSTERY SCHOOL TUTORING
Online academic tutoring is available if you would like to learn more about the Goddess tradition and the Great Wheel of the Year. This information has been gathered for my book in progress: "Seasons Around the Tree of Life: Exploring the Mysteries from the Great Goddess Tradition".
PHONE COUNSELING
Phone counseling is available for clients interested in ARCHETYPAL ENERGY PSYCHOTHERAPY. In-depth psychological work can assist you in undoing family of origin and past life patterns.
FEES
I have a sliding scale fee structure. We will discuss the frequency and duration of coaching desired, and your income level, before determining the energy exchange.