You are invited to gather with a group of explorers as we collectively cross the veil and experience the subtle energies available in the field of awareness. The power of group intention and focus enables us all to call in higher love frequencies for healing and expanded consciousness.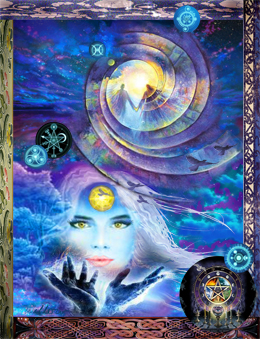 This group is for sensitive souls who want to acknowledge, explore and develop subtle energy awareness. It is open to people who are new to this awareness, or experienced with subtle energy. We will do energy activating practice and other activities to open to intuitive guidance, energetic healing and psychic awareness.
Saturday February 21, 1:00 to 4:00 PM. the following meeting March 21, To be repeated monthly. $10 – $20 suggested donation. Located at a private North Boulder home. Directions sent upon RSVP.   Email willow@designsbywillow.com.